Topic outline
Basic Concepts and Requirements of Galenic Formulations
Galenics is the science that turns an active ingredient into a safe, ready-to-use medicine that can be dosed as needed. Galenic formulation deals with how active ingredients are prepared and turned into medicinal products to optimise their absorption. It forms part of pharmaceutics which is the science of dosage form design.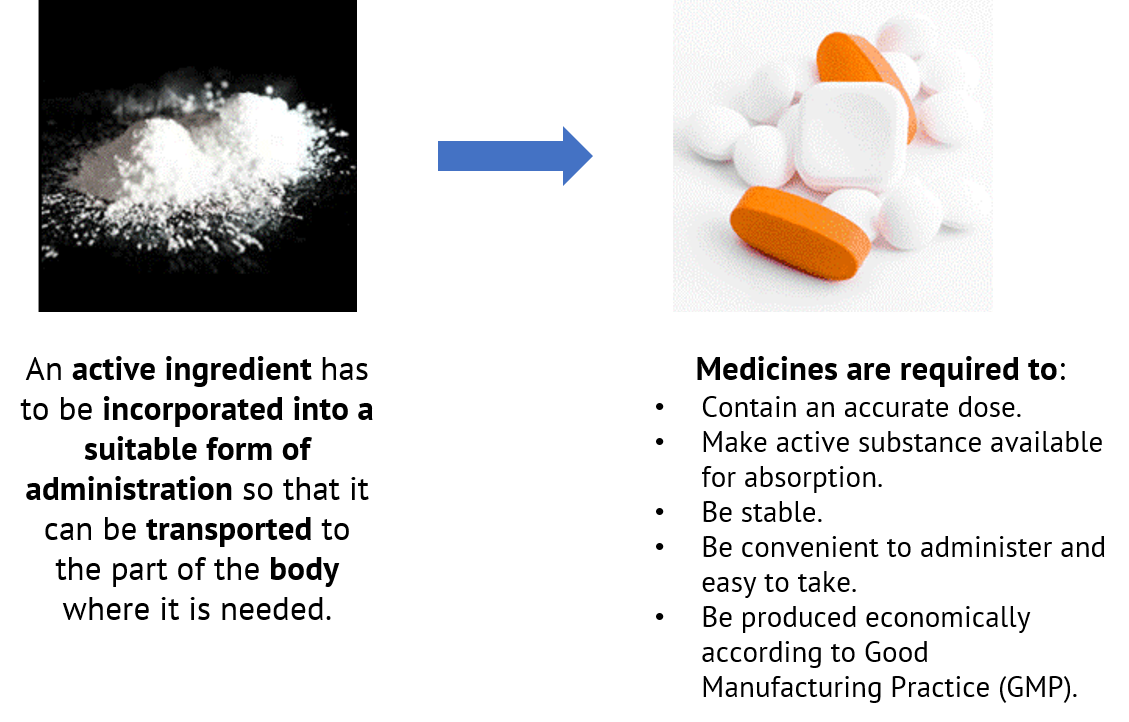 An active substance is needed for more purposes, e.g.
formulation
development,
safety
assessment studies and clinical studies. A sufficient quantity and quality of the substance is produced in a chemical development process. It will be used in
safety
testing and scientists will use it to formulate a medicinal product.
The final medicinal product will contain three elements:

The active substance formulation (tablet, cream, suspension, solution).

The excipients (inactive ingredients such as lactose).

The packaging/delivery device (blister pack, bottle, inhaler, vial, prefilled syringe).
The Concept of Bioavailability and Bioequivalence
To receive a certificate for this course, you must be enrolled in the course (click on 'Enrol...